Nguyen Hue Flower Street 2016 will spread from Nguyen Hue-Le Thanh Ton crossroad to Nguyen Hue-Ton Duc Thang junction with a total length of 720 metres, the organizer, Saigontourist Travel Company announced.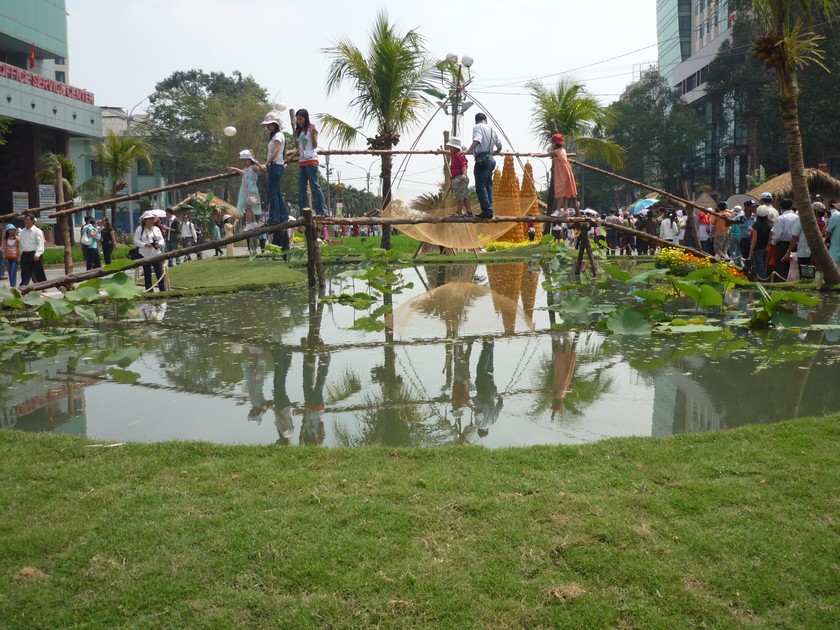 Nguyen Hue Flower Street (Photo: KK)
Themed "HCM City: Creavity, Integration and Development", the flower street will be divided into three sections featuring different sub-themes: "Solidarity-Gratitude", " Dynamic-Creative" and " Integration-Development".
The area around Statue of late President Ho Chi Minh will be filled with 36 giant pots of yellow apricot blossom trees.
A family of nine monkeys will be placed along the street as sacred objects of the year.
Award-wining scultures of the International Sculpture Camp in last December will be aslo displayed in Nguyen Hue Flower Street.
The work of Nguyen Hue Flower Street will be started on January 21. The event will be officially opened from February 5-12.
The much awaited annual flower show is one of the events receiving the highest expectations of the public.The event is aimed to highlight Tet culture in Ho Chi Minh City and has been held for 12 consecutive years and attracted more than one million visitors each year.
The art lighting system on Nguyen Hue Boulevard celebrating New Year 2016 and Tet holidays will also take place from December 19, 2015 -January 5, 2016 and January 27-February 20, 2016 respectively.