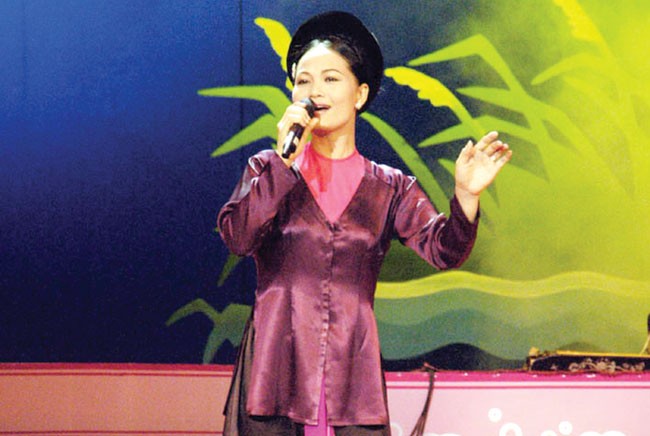 Nghe An singer performs Vi giam songs -VNS
The center for Conservation and Development of Nghe Tinh's Vi Giam folk songs heritage said to celebrate the national holidays such as Reunification day, Labor Day and Uncle Ho's birthday (May 19), the center in coordination with the Kim Lien relic area will organize free Vi Giam folk singing performances for visitors.
Under the plan, the program will be taken place from April 25 to May 19 from 9 -11:00 am at Vuong Hoang My's house at Lotus Village. Besides, visitors will be enjoyed songs honoring Uncle Ho
and the country.
Vietnamese Vi and Giam folk songs has been recognized by UNESCO as a symbol of the intangible culturral heritage of humanity.