The New Year will open with three concerts featuring pop/rock stars in Ho Chi Minh City and Hanoi.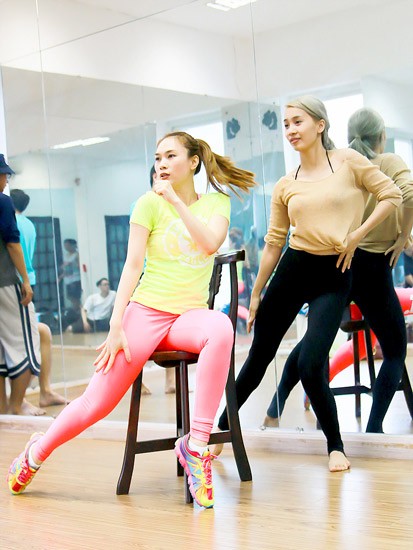 My Tam is singing in the rehearsal. (Photo: Sggp)
Dan Truong, a popular Vietnamese pop singer, will organize a performance to celebrate 20 years of his singing career at the Military Zone 7 Stadium in Phu Nhuan District on January 16.

The music show titled "Thanks for life" will be his last concert in Vietnam, said the organizer.

He will perform around 70 songs in different musical genres together with artist guests of Honor, including Lam Truong, Phuong Thanh, Thanh Thao, Cam Ly, Ho Ngoc Ha, Ngo Kien Huy, Hoai Lam, the 365 band and among.

Meanwhile My Tam, one of the leading pop stars in the country, will host a concert at Hoa Binh Theater on her birthday, on January 16.

"The green window" show directed by Nguyen Quang Dung will give music lovers a chance to enjoy new songs.
Vietnam's famous veteran singer of "Red music", Trong Tan, the communist revolutionary music genre in Vietnam, will join the show.

All proceeds of the concert will be donated to the My Tam Charity Fund to support disadvantaged people on Tet holidays.

A live concert featuring the rock band, Buc Tuong (The Wall) and its founder, composer and vocal Tran Lap will take place at the Vietnam Exhibition Fair Center in Hanoi on January 16.

The performance titled "Fire lighting hands" aims to encourage musician Tran Lap to fight cancer as well as raise fund for disadvantaged artists throughout the country as well as marking the 20th anniversary of the Buc Tuong's establishment.

Many leading musicians and singers will take part in the performance, such as Quoc Trung, Hong Nhung, Thanh Lam, Siu Black, Ha Okio, Tung Duong, the Oplus, the Microwave and more.