Models Thuy Duong and Huong Giang, who were listed among the top ten beauties of Miss Viet Nam 2006, will take part in two international beauty pageants in September.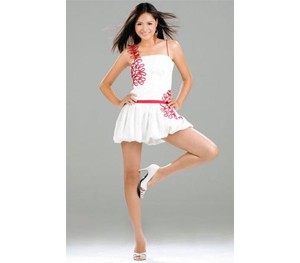 Model Tran Thi Huong Giang
Tran Thi Huong Giang, Miss Hai Duong 2006 and a student of the Ho Chi Minh city University of Social Sciences and Humanities, will travel to Hong Kong on September 24 for Miss Asia 2007.

Giang will contend with more than 50 representatives from Asian countries and territories for the honorary title awarded on October 28.

Viet Hung, Giang's fashion designer, prepared a traditional dress (Ao dai) for her performance in the competition. She will also don evening dresses designed by Son Collection and Van Thanh Cong.

Giang will auction off a special gift showcasing Vietnamese culture to benefit charity.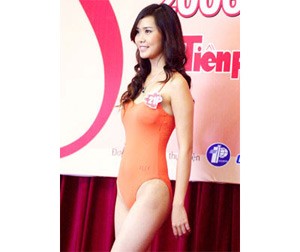 Model Pham Thi Thuy Duong
Meanwhile, Pham Thi Thuy Duong, a famed singer of the Military Zone 2 art troupe, will dress in Ao dai, evening gowns, and casual wear designed by Kelly Bui in the Miss International 2007 contest to take place in Japan on September 30 to October 17.
During the talent round, Duong, a talented musician, will sing while accompanying herself on the piano.
"She will arrive in Japan in October. She is ready for this competition," Ms Thuy Nga, director of Elite Beauty in Viet Nam, said.