A lecture and demonstration of Japanese cuisine will be held at Fortuna Hotel in Hanoi on November 17 by the Japan Foundation Center for Cultural Exchange in Vietnam, in cooperation with the Embassy of Japan.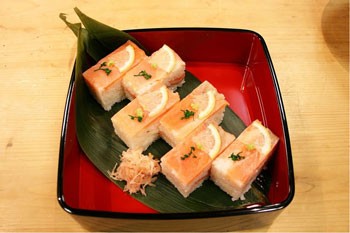 A Japanese dish
Japanese cuisine with dishes such as "Sushi", "Sashimi" and "Tempura" has recently become familiar to Vietnamese. However, not many people can understand what is Sushi or Tempura until they see it being cooked.
The event will be an opportunity for people to learn about the traditional Japanese cuisine, while also learning about Japanese culture.
From "Sushi" to "Tempura," the Japanese specialists will give lectures on the history of each food, as well as demonstrate cooking them, and finally, visitors will get to taste and enjoy the wonderful foods.
The lectures and demonstrations will be conducted in Japanese with Vietnamese interpretation at 6pm at the Japanese restaurant "Kyy".
Visitors can contact the Japan Foundation Center for Cultural Exchange for free admission passes.