Tri said that he and his colleagues spent 20 days to create four outfits and sent to the singer.

Earlier, in July, American pop star Rihanna wore Vietnamese designer Cong Tri's designs after Vogue fashion magazine released an article featuring outstanding design collections of Asian designers at Tokyo Fashion Week Fall/Winter 2017, including the 'Em Hoa' collection of Vietnamese designer Cong Tri.
Tri made three outfits, including a white shirt in the "Em Hoa" collection within 4 days for Rihanna and she wore them at a photo shoot, presenting her own shoe brand.
Nguyen Cong Tri is one of the Vietnamese leading designers. He is the first Vietnamese designer to become a member of Asian Couture Federation (ACF). Tri has been participated in many international fashion weeks, such as Tokyo Fashion Week Fall/ Winter in 2016 and 2017.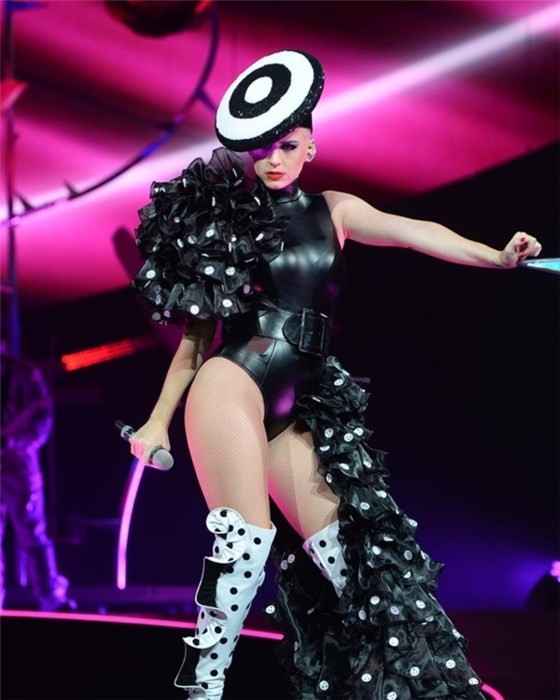 Katy Perry in a design by Nguyen Cong Tri