As every year, the country is joyously celebrating its folk festival season following Tet (Lunar New Year).
In the Northern region, most of these festivals like the Huong Pagoda, Giong and Go Dong Da festivals take place during the first month of the lunar new year in Hanoi, Ba Chu Kho Temple in Bac Ninh Province, Yen Tu Pagoda in Quang Ninh Province, Tran Temple and Vieng Market in Nam Dinh Province.
 
All the festivals are held to honor the memory and glory of our ancestors and pray for the future peace and stability of our people and country.  
 
Photos of the folk festivals: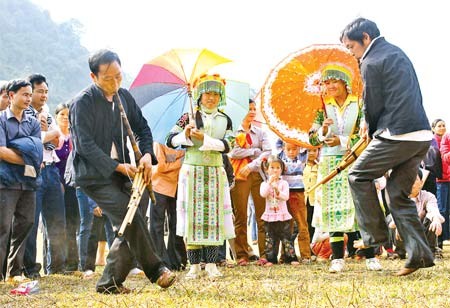 Artists playing the khen (pan-pine) at Dong Tien and Ham Yen Country Market festival in Tuyen Quang Province.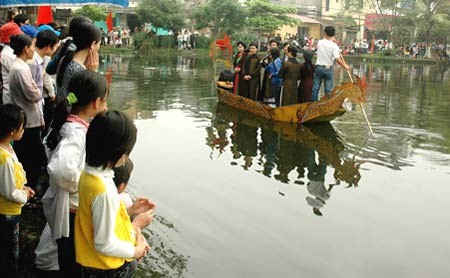 People listen to 'Quan ho Bac Ninh' (Love Duets of Bac Ninh), at a festival in Bac Ninh Province.
People going to Huong Pagoda by boat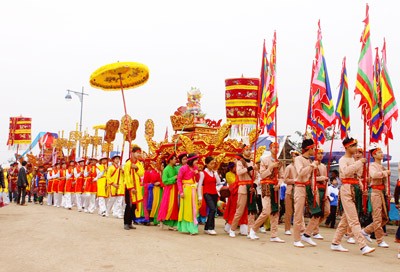 A procession at Mother Au Co Temple Festival