The jazz trio comprising Stefano Senni -Bass, Angelika Niescier-Saxophone and Simone Zanchini -Akkordeon will debut German-Italian contribution at the European Music Festival at the Consevatory Ho Chi Minh City, 112 Nguyen Du Street, District 1 on November 18 on invitation of the Goethe-Institute Hanoi and the Embassy of Italy in Hanoi.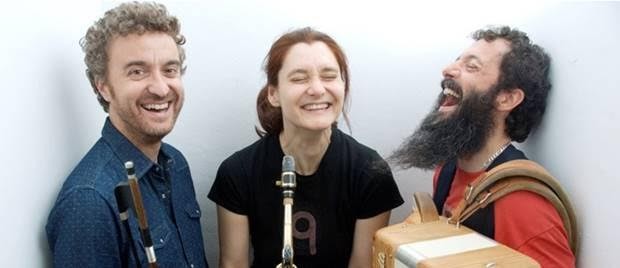 Jazz Trio
The trio presents a repertoire of only original tracks. Through the use of sounds and live electronics they create new music experiences.
The eclecticism and virtuosity of the three musicians permits them to wander, taking in various influences and improvising in an impromptu fashion with a high degree of communicative interplay.
Angelica Niescier is one of those exceptional women who has been redefining the contours of the European jazz scene – a jazz artist on a mission, with boundless energy, a rich pallet of colours and virtuoso technique. She has now found, in internationally renowned Italian musicians Simone Zanchini and Stefano Senni, two congenial teammates to complement her creativity, energy and will to play.
In 2012, a commission for a jazz festival in Tirol brought the three musicians together. The idea was born to work on another project together. Three years later, the trio released their first album ("NOW", 2015).
Angelika Niescier received a number of scholarships and awards in 2010. She already gave many guest performances on important stages and festivals in Europe and did a tour through Central Asia.
She works regularly with musicians from different countries and sees the fusion of various musical socializations as an important step for the development of jazz music.
Free of charge tickets are available from November 15, 2016 at the Goethe-Institute Ho Chi Minh City 18 Road no. 1, Cu xa Do Thanh, Ward 4, Dist.3.