A lacquer painting exhibition titled 'Japan in Me' by Japanese artist Saeko Ando will open at Japan Foundation Center for Cultural Exchange in Hanoi on November 9.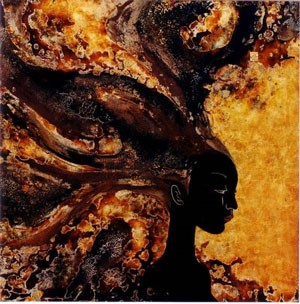 A painting on the display
Saeko Ando has lived in Hanoi and pursued her passion as a Son Mai artist for 18 years and has mastered this kind of art in Vietnam.
Saeko's works depict aspects of life in the natural world that people usually fail to notice. The artist has created enchanting characters each with their own stories by using lacquer techniques proficiently, diverse colors and elaborate textures.
Although the materials and techniques Saeko uses are almost all Vietnamese, art critics realize Saeko's Japanese Soul in her work. The exhibition will offer a series of short essays that Saeko has written to explain the secret of her works.
Saeko will give lectures to introduce to viewers the fascinating art of lacquer painting. Because of her devotion to the art and her profound understanding of Vietnamese culture, she has often appeared in magazines and on television in Japan and Vietnam. She is the first foreign member of the Hanoi Art Association.
The display is one of the activities to mark the 40th of cooperation and friendship between Vietnam and Japan.
The event will run until December 1.