The event is participated by the International Silk Association, Asia Silk Association, MeKong Institute, silk producers from 7 Asian countries, and hundreds of artisants of ancient silk and brocade handicraft villages, such as Nha Xa, Van Phuc and Nam Cao silk villages in the northern delta, a brocade craft village in the northern province of Ha Giang; and craft villages of Co Tu People in the Central, Khmer ethnic people in An Giang province, Cham People in Ninh Thuan Porvince and more.
The 3rd festival which was organized in 2014 and 2016 aimed to honor artisans, traditional craft villages and famous silk and brocade making sites at home and abroad.
It also promoted Hoi An heritage and tailoring services, the "Silk craft and sewing center" model, to international visitors and silk producers in the world.
This year's festival will include a silk fashion show featuring collections by local and foreign designers, including designer Minh Hanh.
The 6th Quang Nam Heritage Festival is scheduled to take place on June 7-14.
The event attracts hundreds of artists of three international organizations and art troupes of 35 cities and provinces throughout the country; and art groups from 33 countries and territories around the world.
The Quang Nam Heritage Festival aims to promote Vietnamese cultural values, provincial cultural characteristics and tourism potentials as well as calling for investment in the province. It is also a chance to exchange experience on management and preservation of heritage cultural values among the localities.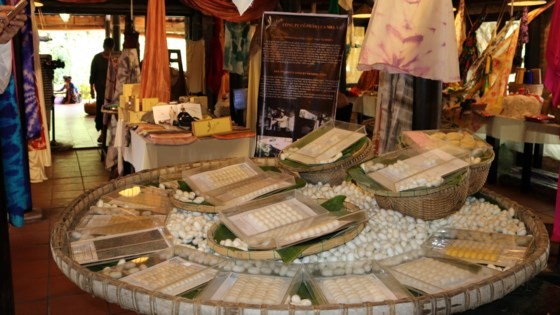 Silk villages present their products at the festival
Ms. Nuang Chanh Ty, an artisant of the Khmer People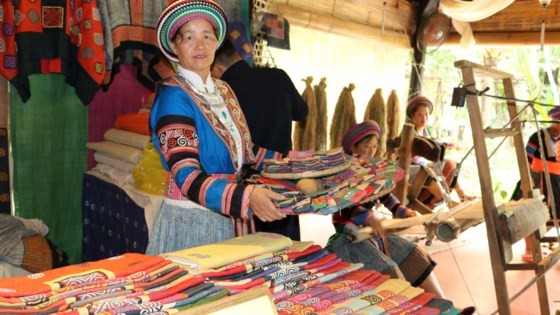 Silk products of Lung Tam Village in Ha Giang Province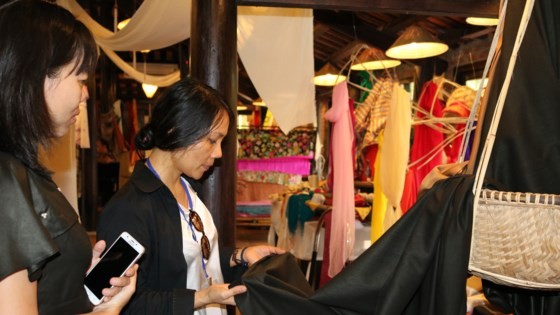 Fashion designers visit the festival