More than 50 participants, included 20 international studios, will take part in a film festival focusing on sports and tourism in the central city of Danang May 27-30.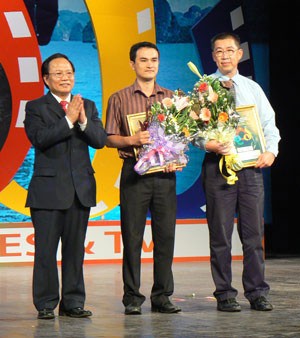 (File photo) The 4th Vietnam International FICTS Festival is held in Hanoi in 2008
The 5th Vietnam International FICTS Festival will screen 80 pictures about sports and tourism competing in six categories including documentary, reportage, feature film, advertising, science and education films, cartoons and game shows.
The winners of the competition will be sent to the 28th International FICTS Festival in Italy scheduled for October 27-November 3.
The film festival includes a screenplay competition, a photo exhibition on tourism and sports, a "walk for health and the environment" and an international seminar on Vietnamese films and television about sports and tourism.