The world over, festivals have been transmitters, preservers and developers of culture through generations. What's more, they are fun events that almost everyone looks forward to.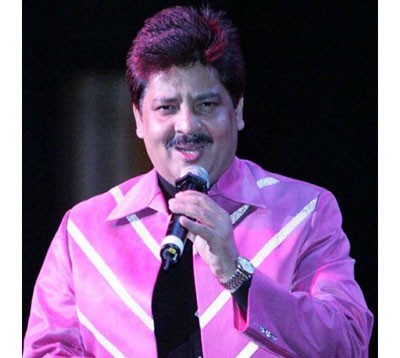 Udit Narayan, one of India's most popular singers, will perform at the celebrations in HCM City this Saturday. — VNS File Photo
And when a pan-Indian festival is in the offing, we are talking about hundreds of millions of people all over the world looking ahead with anticipation, not just to a day of great fun and frolic, feasting, singing and dancing, but to a dynamic that brings about positive changes in everyone's lives, primarily through prayers – for peace, for happiness, for prosperity and all the good things in life – for oneself and one's family and for every suffering sentient being in this world.
In Viet Nam, the celebration of Diwali, the festival of light, has emerged as a major annual event on cultural calendars in HCM City and Ha Noi. This year, both cities will celebrate the festival on Saturday, November 9, with cultural galas that combine singing, dancing and feasting with a vigour that draws in thousands of residents – Indians, Vietnamese and expatriates from every corner of the world.
In HCM City, the celebration is set to be a particularly fitting tribute to the pan-Indian festival, with the celebration's spotlight firmly trained on Udit Narayan, a singer whose mesmerising voice has delivered songs in as many as 20 Indian languages.
Narayan, considered one of the greatest singers of this generation, has a vast repertoire of more than 15,000 of his own songs covering all moods known to humankind, so he is well positioned to satisfy the whims and fancies of just about everyone in the audience.
Fittingly, his illustrious career is packed with a plethora of awards including one of the highest civilian honors bestowed by the Government of India, the Padmashree.
It is worth remembering that Narayan and his team will be celebrating a festival that is celebrated by Indians, the Indian diaspora the world over, and their friends in all countries including Viet Nam, cutting across all lines of language, caste, class and religion.
One great reason for celebrating this festival in these troubled times that it symbolises the triumph of good over evil. It is a time to foster and celebrate amity and communal harmony.
Diwali, also known as Deepavali, is also an important event for the business community. It marks the beginning of the Hindu commercial calendar. Businessmen open new account books on this day after praying to Lakshmi, the Goddess of Wealth.
The 15th edition of Diwali Gala in HCM City, organised by Indian Business Chamber in Viet Nam (INCHAM), will be held at Hotel Sheraton, 88 Dong Khoi Street, District 1, from 6.30pm until late.
Apart from a concert to remember, the evening will feature one of the biggest spreads of Indian food from all parts of the Indian-sub continent. Organisers are promising an evening of non-stop fun, free flow of soft and not-so-soft spirits.
Most importantly, a sizeable donation will be made to charity, as has been the practice over the years.