The Teng village in Ba Thanh commune is the unique place where the H're people has preserved the traditional craft.

Brocade craft products include costumes, scarf, bags and among, featuring patterns of rivers, flowers, trees, plants in geometric shapes of square, rectangle, circle, and triangle.
Each brocade product of the H're people is not only a common product, but also a spiritual product presenting their specific traditional culture that have been transferred from generation to generation.
The provincial authorities in recent years have organized several activities to preserve and promote the brocade weaving , such as vocational training in brocade weaving, contest and festival of the traditional handicraft.
Additionally, there is also a center to promote, develop and preserve this traditional craft heritage and the H're people 's culture in Ba Thanh commune.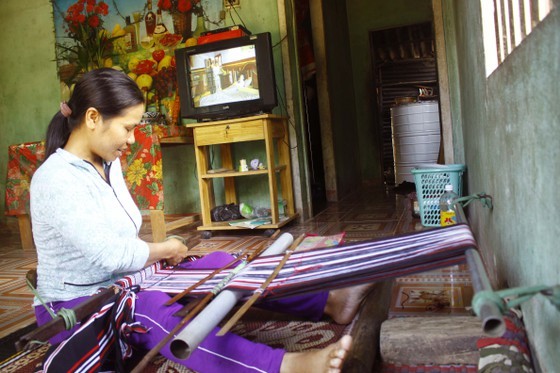 A H're minority woman is weaving.