Dalat Hasfarm is hosting a flower festival "Flower & Life" on April 26.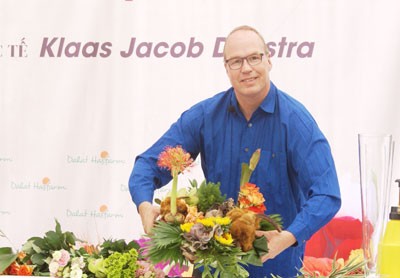 Holland garden performed by Klass Jacob Dijkstra
There will be art performances and flower arrangements.
Klass Jacob Dijkstra from Holland is displaying 12 flower arrangements. His pieces feature a modern fusion of Asian and European style. The Dalat Hasfarm Company supplies his pieces.
Dijkstra's collection, Holland Garden, features various flowers such as roses, carnations, daisies, mushrooms, and lianas.
He is one of the top flower arrangers in Holland with over 30 years of experience.