The title "Hoi An Memories Spectacle Show - Where Vietnamese Values of History and Culture Awaken in Art" aims to honor the performance for its contribution in promoting Vietnamese tourism.

The show which reappears the culture and life of Hoi An people long ago, fisherman started to build houses and settle down welcomed their one-millionth visitor on September 21.
"Hoi An Memories" sees more than 500 outdoor performances since its debut in March, 2018 with the participation of 500 artists on an area stage of 25,000 m2.
The Guide Awards is an annual event organized by The Guide magazine (Vietnam Economic Times) recognizing the achievements and contributions of enterprises, organizations, individuals and localities in Vietnam to the country's tourism development.
First held in 1999, The Guide Awards are sponsored by the Vietnam National Administration of Tourism and the Vietnam Economic Science Association. The Awards have gained in prestige over the years and earned recognition and appreciation from tourism enterprises and State management agencies.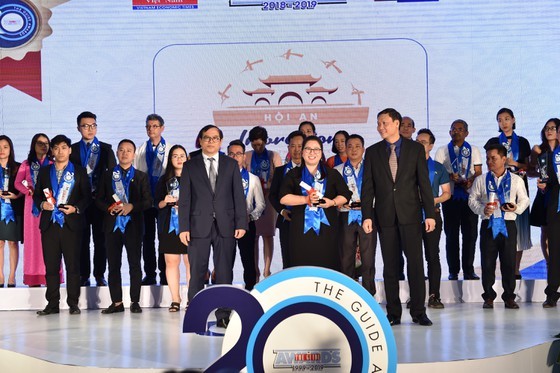 The Ky uc Hoi An (Hoi An Memories), a 60-minute show on the history and development of Hoi An town received The Guide Awards 2019 .