This year's event features over 3,000 ornamental plants, bonsai, rock gardens, dried trees, grafted stones, cacti, ornamental fish and various rare flowers, including a collection of lady-slipper orchids, a 6-meter high ancient yellow apricot tree, realistic miniature landscapes and more than 80 rare plant species.
The festival inlcudes three areas of flower exhibition, folk games and a sector of 40 souvenir and gift stalls.
On this occasion, the organozation board will present 1,000 pocket-sized books of bus fares and 3,000 bus tickets to underprivileged children and workers of the city's industrial zones who do not return their hometowns for Tet.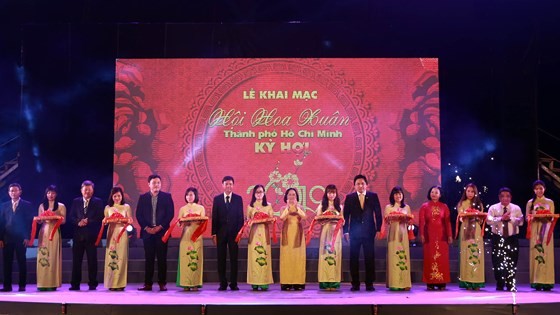 The ribbon cutting ceremony of the Spring Flower Festival 2019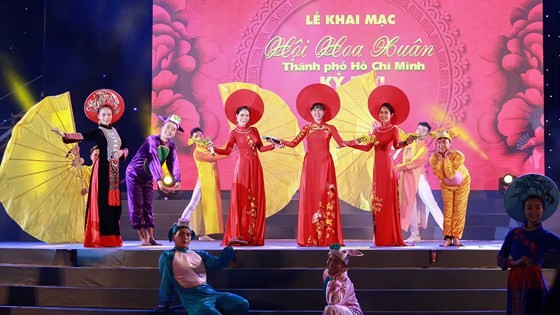 A music performance at the opening ceremony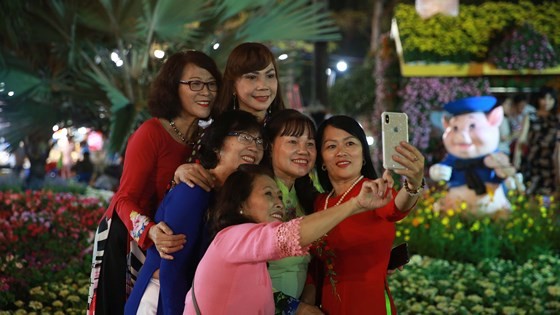 The event attracts many visitors.