The photo entitled "Hands" by amateur photographer Hoang Anh, a retired official, won the special prize of the theme "All Things Make Me Laugh" from Canon's 2007 Photo Marathon Asia.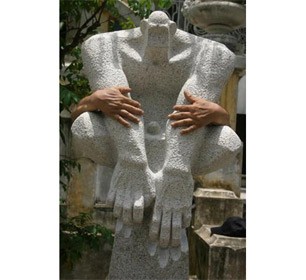 The photo entitled "Hands" by Hoang Anh wins the special prize.
A work capturing a scene of local people selling fish in a market, by Dang Huu Tho, won first prize in the other contest, themed "Water."
The contest took place in Ho Chi Minh City on August 18, attracting more than 360 photographers with their many, valuable works. Meanwhile, Ha Noi's contest will be held on August 25.
The two winners of the special prizes in HCMC and Ha Noi will receive a Canon EOS 400D Digital SLR camera and travel to Japan for the Photo Clinic held from December 3-10 in Kyushu.



Related article:
Canon Launches Photo Marathon Asia 2007