A series of movies from around the globe will be screened for free at the French Institute of Cultural Exchange in Ho Chi Minh City from March 13 to April 12.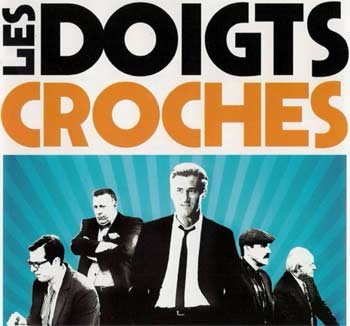 Canadian action movie "Les Doigts Croches" will screen for free in HCMC along with several other international films over the coming weeks (Photo: IDECAF)
Thirteen international films, including movies from France, Canada and Switzerland will be shown at the city's Institute of Cultural Exchange with France (Idecaf), organizers announced March 9. 
Highlights of the "Month of Movies" include screenings of the films Dung dot (Don't Burn) from Vietnam, Entre les murs (Between the Walls) from France, and the action movie Les Doigts Croches (Sticky Fingers) from Canada. 
Vietnamese filmmaker Dang Nhat Minh's Dung Dot is the deeply moving story about Dr. Dang Thuy Tram, a female physician who refused to give up her faith in humanity and hope for peace even in the midst of wartimes.  
Entre les murs by French filmmaker Laurent Cantet is the touching tale of a young French teacher named Francois who strives to change the lives of his wayward students.  
Canadian Ken Scott's Les Doigts Croches, meanwhile, features exciting action sequences as a group of old friends carry out a heist and pocket millions. However, only one gets away while the rest embark on a pilgrimage to prove they've changed their criminal ways. 
All movies will feature French and Vietnamese subtitles.  
For further information, please contact IDECAF at 31 Thai Van Lung Street, District 1 or phone    (84) 3829 5451.