Thousands of young volunteers in Ho Chi Minh City recent days have participated many social activities to support disadvantaged people enjoy a warm Tet.
The local authorities said they will do their best to ensure a sufficient Tet for every one, especially, poor people, families under preferential treatment policy and soldiers who are protecting the Island sovereignty of the country.
Accordingly, volunteers have joined in acitvities, such as making banh chung, Vietnamese Square Sticky Rice Cake; offering Tet gifts; donating blood; installing water clocks; giving home electric repair and among.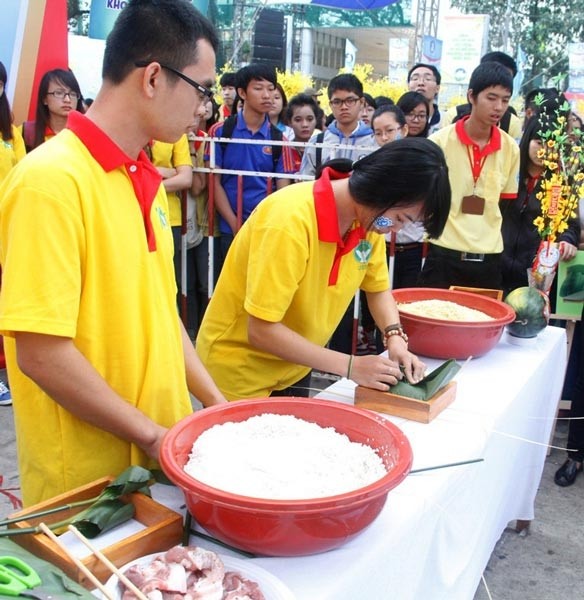 Making banh chung for the poor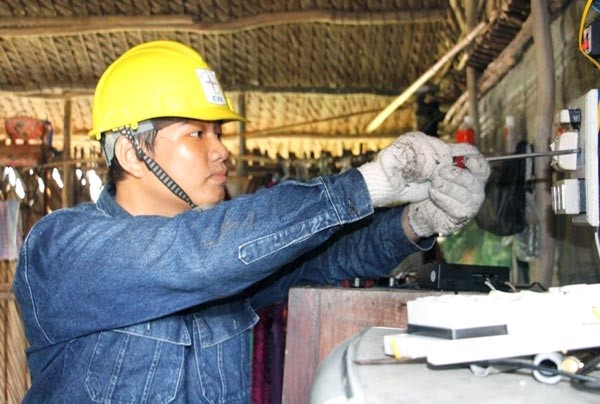 Giving home electrical repair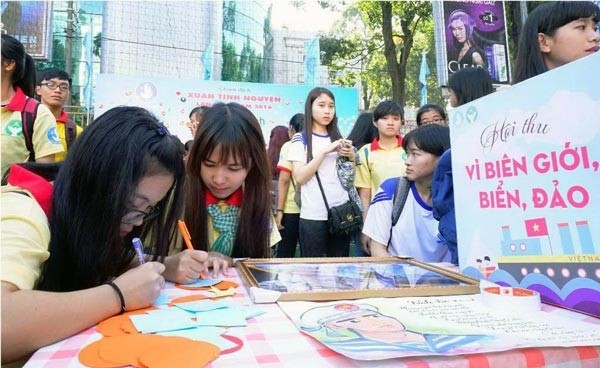 Greeting card writing to soldiers on islands.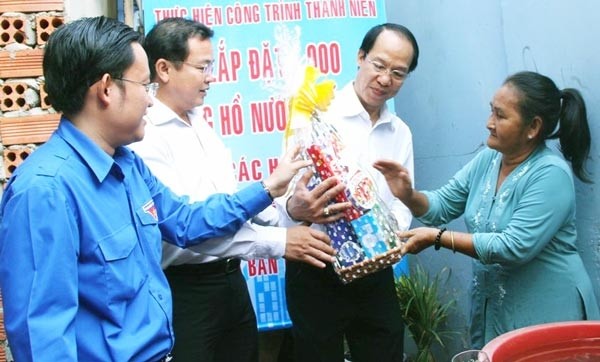 Representatives of Saigon Water Supply Company offer Tet gifts to diasadvantaged people in District 12.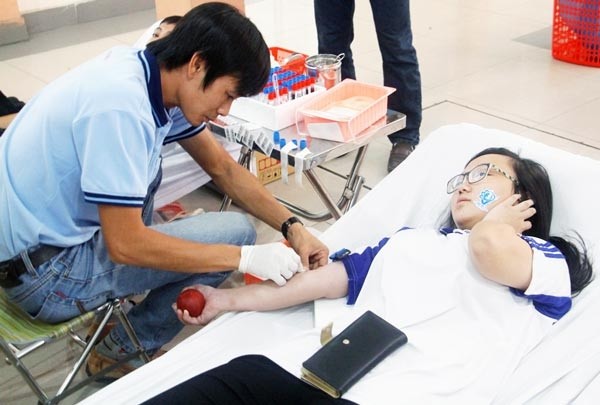 Donating blood