Vietnam 's Ha Long Bay won second largest number of international votes over the past four weeks in the campaign voting for the world's seven new natural wonders.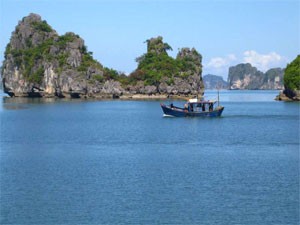 Ha Long Bay
The information was released by the NewOpenWorld on its website www.new7wonders.com on August 16.
The voting for Ha Long Bay has achieved satisfactory results in several countries like Japan , the Republic of Korea , France and Mexico .
Recently, the Ministry of Culture, Sports and Tourism has worked with the Ha Long Bay Management Board to open a photo exhibition in New York City of the US from August 11-18.
In the coming time, a wide range of activities to vote for Ha Long Bay will continue to take place in many countries across the world.
To voted for Ha Long bay, twice recognised by the UNESCO for its landscapes and geological values, please visit the website www.new7wonders.com/nature/en/vote_on_nominees.