The steering committee of the Green Summer Campaign has launched a competition "Volunteer Moment" to encourage more youth to come forward to participate in campaign activities for social welfare.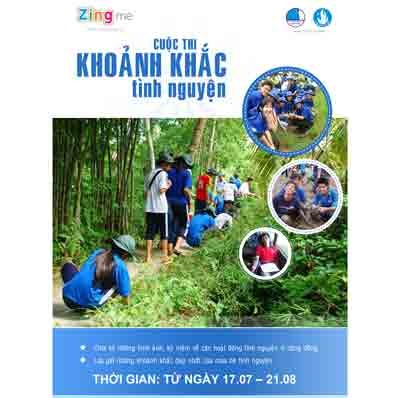 Competition leaflets
Through the competition, the committee will award ideal youth role models of the campaign. The competition kicked off on July 17 and will last throughout the campaign.
The competition will entertain two kinds of entries. One will be detailed written stories of real life people, their actions and initiatives during the campaign. The other will be a photo entry of a minimum five photos on certain themes along with appropriate captions under each picture.
Written entries should be sent to email Id: chaomuahexanh@gmail.com and photo entries to http://khoanhkhactinhnguyen.me.zing.vn
The most attractive prize for the photo competition will be a canon camera450 D worth VND9, 870,000 (US$470) and VND5, 000,000 in cash, for the first prize. Other prize winners will be given a book voucher of VND1, 000,000 for Phuong Nam bookstore.
Nearly 5,000 young people were present at the launch ceremony of the 18th annual event in District 1 of Ho Chi Minh City yesterday.
This year, a total of 50,000 volunteers will take part in the campaign taking place from July 17 to August 14 in 322 wards and communes of the city.
Volunteers from 13 other provinces of the southern regions, the Central Highlands and Laos will also join the campaign.