The 10th Gong Cultural Festival was opened at Duc Trong district's cultural sport center in Lam Dong province on March 31.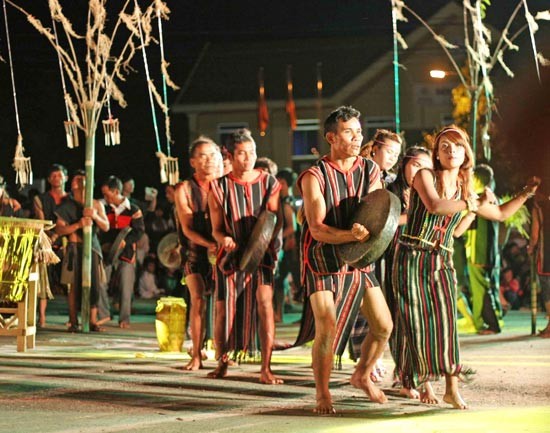 (Photo:SGGP)

More than 600 Gong artisans from ethnic minority groups of Lam Dong such as K' Ho, Ma, Churu and M'Nong participate in the large scale culture festival.
 
During this year's festival, activities will be held such as Gong performance, worship activities, folk games, "Ruou can" (wine drunk out of a jar through pipes in the central highlands region) festival and others.
 
The annual event in the central highlands region is considered not only as one of key's cultural activities to honor Gong artisans, preserve and uphold the value of the Gong culture space but also an opportunity to exchange experience for the special art form and strengthen solidarity.
The event will run until April 1.