Eleven contestants have reached the finals of the first professional music contest for the city's college and university students. The winner will be judged on Mar 27.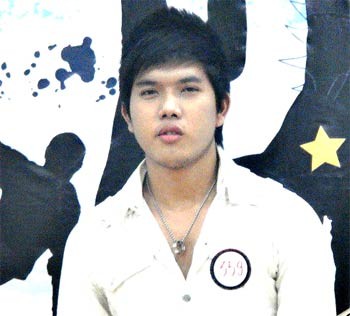 Mai Tuan Anh, one of the eleven finalists in the student music contest (Photo: Phuong Nam Film)

As well as finalists from music academies like the College of Culture and Art and Music Conservatory, the Student Music Superstar contest has uncovered some surprises.

Some of the talent hails from Economics College, University of Finance and Marketing, University of Foreign Language – Information Technology, University of Technical Education, and Central Pedagogy College.

The Winner of the final will be crowned "Music Student Superstar 2010", and receive VND4 million in cash, a scholarship at Nam Khanh Music School led by professional singer Nam Khanh (worth VND20 million) and financial support to release a debut album.

There are two supporting prizes, "Style" and "Skill", worth VND2 million each, a half scholarship at Nam Khanh Music School, and some support to record a debut album.

The final round will kick off at 8pm at HCMC Student Culture House (643 Dien Bien Phu St., District 3).

The contest is presented by Nam Khanh Media Co. and HCMC Student Culture House.