More than 100,000 visitors, including 50,000 international tourists from 110 countries aroundthe world visited Hue Festival 2014, according to the organization board on April 18.
Highlights of the festival included "Huong Xua Lang Co" (Fragrance of ancient village) and " Cho que ngay hoi" (Countryside market in the festival days). These events attracted 95,000 visitors.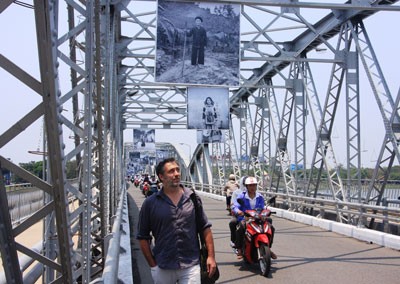 Photo exhibition of 54 ethnic groups by French artist Sébastien Laval on Truong Tien Bridge
There were 140 art performances held by 66 local and international troupes around the province.
Truong Tien Bridge, a famous landmark of Hue, was lit up with 4000 candles in a fire installation performance by The French art troupe, Carabosse, from the Poitou-Charentes region on April 18.
The event also includes a photo exhibition featuring 54 ethnic groups by French artist Sébastien Laval, The Ao Dai Festival, and an art performance celebrating 115th anniversary of Truong Tien Bridge and Dong Ba Market.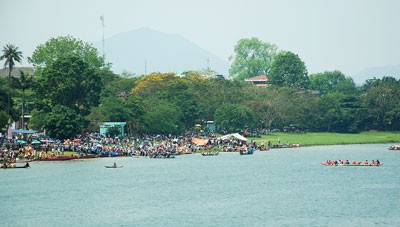 Traditional boat race on Huong River on April 19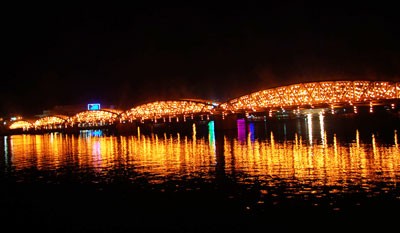 Fire installation performance on Truong Tien Bridge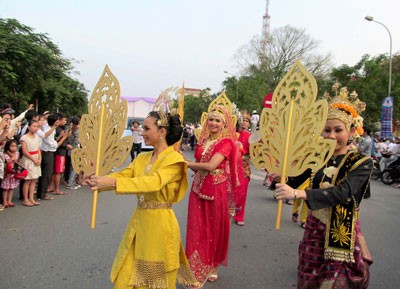 Art performances by local and international art troupes on streets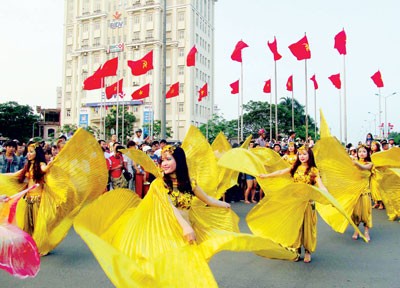 Art performances by local and international art troupes on streets