Five German films will be screened in Vietnam, starting in Hanoi, during a travelling film festival organised by the Goethe Institute in Hanoi from May 5 as part of several activities being held to mark the 35th anniversary of diplomatic ties between the two countries.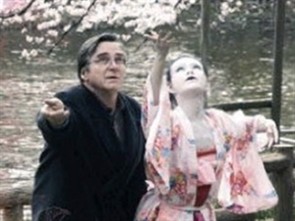 A scene in "Cherry Blossoms"
Cinema enthusiasts in Hai Phong, Da Nang , Ho Chi Minh City and Can Tho will also have the chance to see the movies, that have been extremely popular in Europe, "Same Same But Different", "My Words, My Lies, My Love", "Cherry Blossoms", "John Rabe" and "Krabat".
They will be shown for free and have Vietnamese and English subtitles or a Vietnamese voice-over.
The film "Same Same But Different," is a love story between a German backpacker and a young Cambodian ex-prostitute and will open the festival at the National Cinema Centre in Hanoi on May 5.
The Hanoi leg will run until May 9 followed by screenings in Hai Phong from May 14 to 18 and in Da Nang from May 21 to 25.
HCM City will host the festival from May 28 to June 1 and Can Tho, from June 4 to 8.
In addition to the film festival, the Goethe Institute will open a German book expo in Hanoi's National Library of Vietnam on May 5, with over 400 books on display that have been translated from German to Vietnamese.