The province's first ever large-scale event aims to strengthen exchange in the field of culture and arts among areas and regions in the country; and preserve, restore and promote folk music and arts, traditional patterns and costumes of the ethnic minority groups in Vietnam.

Art troupes from 18 cities and provinces nationwide, and representatives from Laos, Cambodia and Indonesia will bring visitors art performances and brocade fashion show featuring traditional and modern brocade designs.
The festival will also include activities, such as street festival, conference on brocade culture, the exhibition of Vietnamese brocade cultural spaces and among.
The event will run until January 16.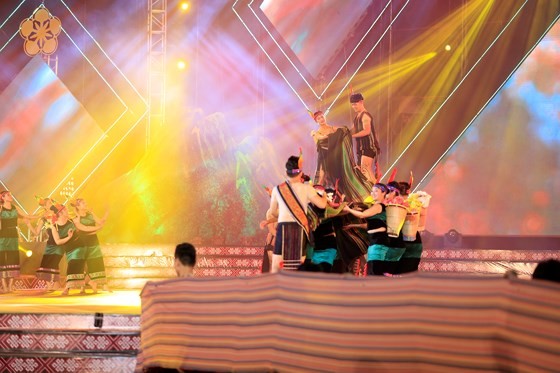 An art performance in the opening ceremony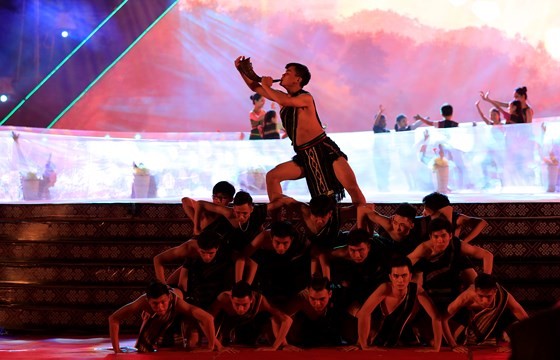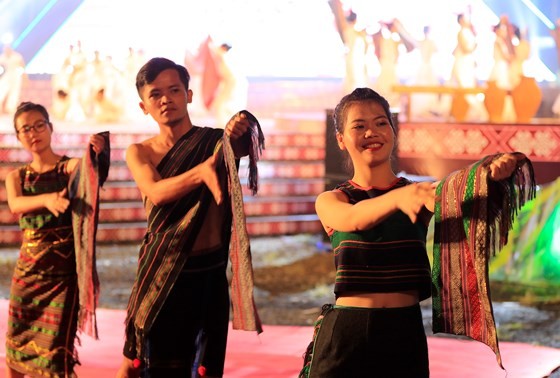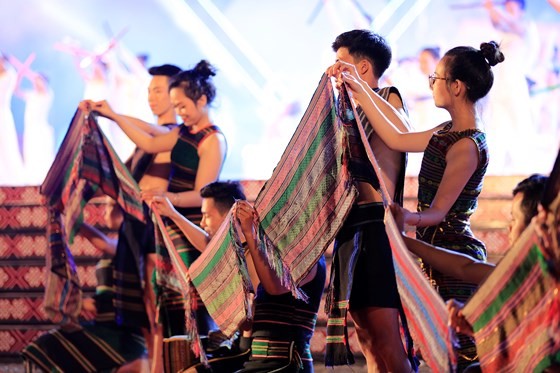 The first festival honors the Vietnamese brocade culture.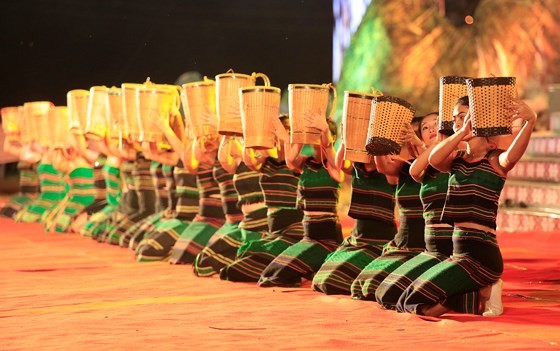 A performance revives brocade product making.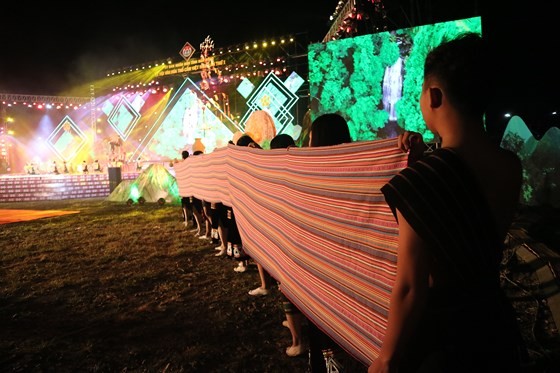 A giant brocade is presented in the festival.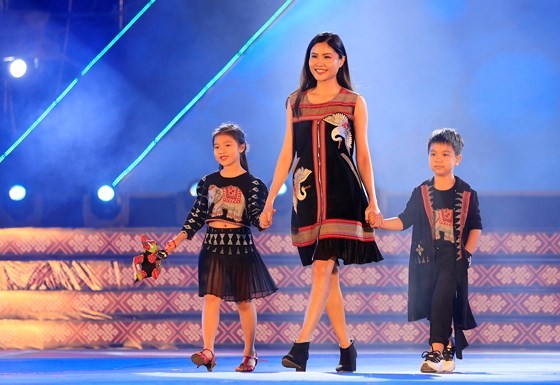 Brocade fashion show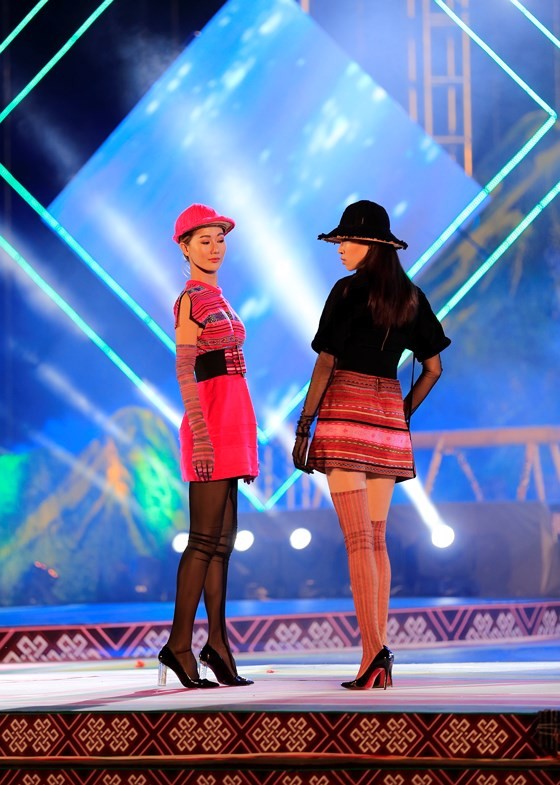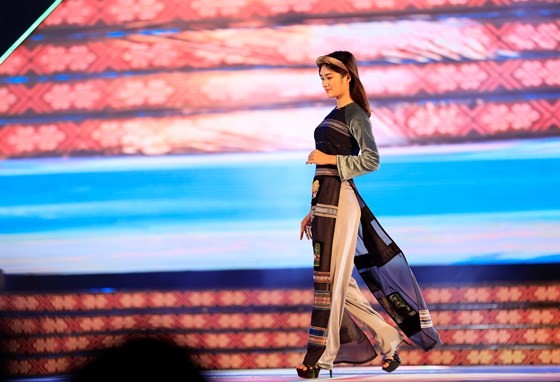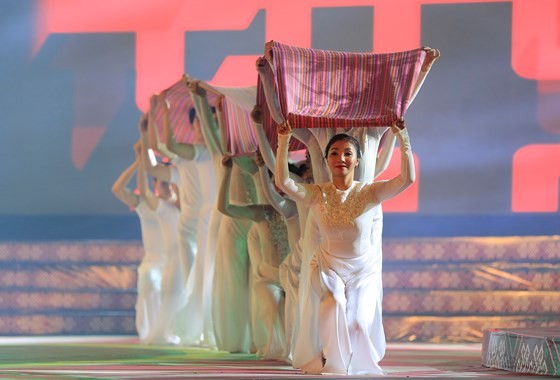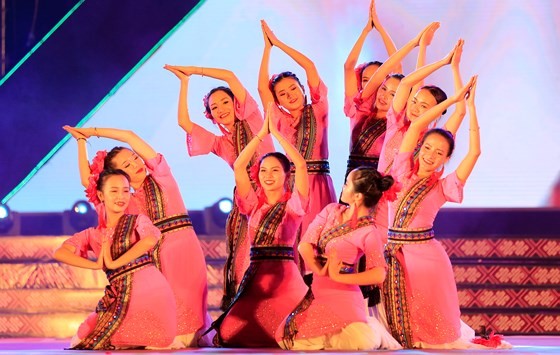 Traditional brocade costume of women of the Cham ethnic minority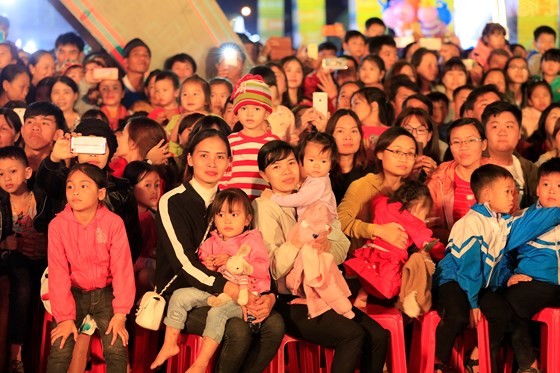 The event attracts a large number of visitors.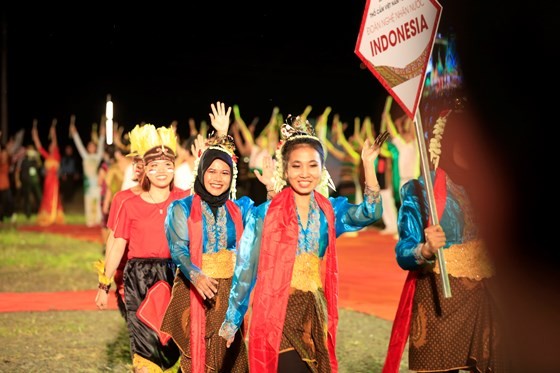 The Indonesian art troupe