The comedy De Hoi Tinh (Hoi's Life), "Toc do va duong cong" (Speed and the Curve) and Chung cu (Hush) will be the most awaited Vietnamese films in December.
De Hoi Tinh tells a story about Hoi, a gay man who faces challenges in finding his true love. Becoming a successful business woman, Hoi decides returning home for building Mega Malls, a colossal shopping mall in Vietnam and then destiny has taken Hoi to a romantic love.
Hoi has to choose between love and career.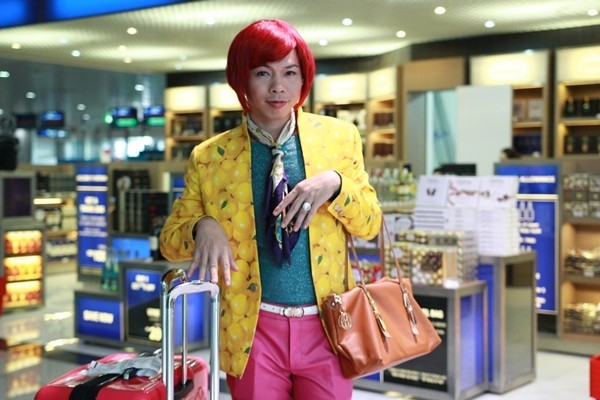 Hoi in De Hoi Tinh film
The film is produced by Galaxy Studio (Thien Ngan), CJ Entertainment, Chanh Phuong Film and Early Rise Media Group, and directed by Vietnamese-American director Charlie Nguyen. The movie will be screened on December 12.
Toc do va duong cong (Speed and the Curve) by young director Phan Minh features top-speed super cars and curvy racing tracks. The movie which is considered as the Fast and Furious of Vietnam will be released on December 25.
The thriller Chung cu (Hush) of director Van M. Pham tells about Lan, a detective writer and her 5 year-old son. They moved in to an old apartment after her husband's betrayal. From the day she incidentally received a music box from the apartment manager, nightmare seemed to mysteriously visit her more often.
Besides, this month's Hollywood blockbusters include The Pyramid; The Taking of Deborah Logan; In The Dark; O.Tghost Overtime; Huang Feihong; The Crossing; Stand By Me Doraemon; Night at the Museum: Secret of the Tomb; Horrible Bosses 2; Sex, Love and Therapy; The Hobbit: The Battle of the Five Armies; Exodus: Gods and Kings; My Love, My Bride and Manhole.