A film week will be held throughout the country from August 31 to September 6 to mark the celebration of the 65th anniversary of the National Day, September, announced the organizer, Cinematographic Department under the Ministry of Culture, Sports and Tourism.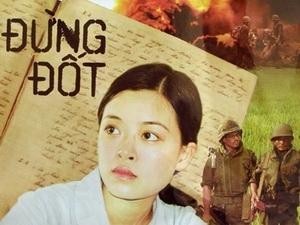 Poster of the film Dung Dot (Don't burn)
Hoa Dao (Peach Blossom), a production of the Feature Film Studio No.1, will open the film show at the National Center Cinema and the August cinema in Hanoi and several cinemas in cities and provinces nationwide including Ho Chi Minh City, Da Nang, Cao Bang, Hai Phong, Thai Nguyen, Nghe An, Hue, Dak Lak, Phu Yen, Can Tho and Khanh Hoa.
The week will also present audience other famous pictures such as Dung Dot (Don't burn), Nhin ra bien ca (Look at the sea), Duoc Song (Right to life), Sinh menh (Life) and documentary films like Buoc ngoat (Turning point), Tieng Vi Cam o My Lai (The sound of violin in My Lai), Cao nguyen Da (Stone Plateau).
In related news, the Central Scientific and Documentary Film Studio will screen free four documentaries of Hanoi to celebrate the 65th anniversary of the National Day and the 1,000th anniversary of Thang Long –Hanoi on August 30.