Thousands of people attended Dong Da Festival at Quang Trung Museum in Phu Phong, Binh Dinh Province on February 3.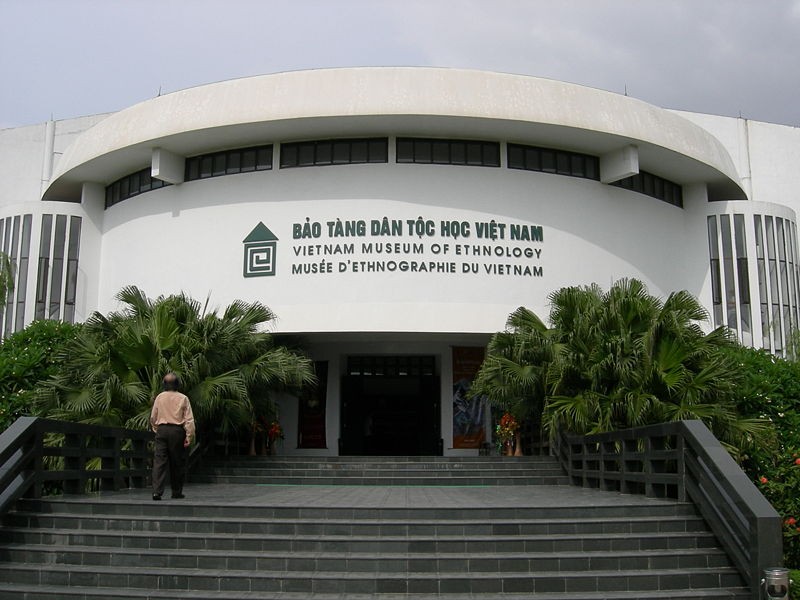 Vietnam Museum of Ethnology
The event aims to commemorate King Quang Trung and mark the 225th anniversary of Ngoc Hoi-Dong Da Victory over Qing invaders.
King Quang Trung (1753-1792) had great military and political influence in the 18th century and became a national hero. He led the Tay Son insurgency to launch a surprise attack and defeated over 29,000 Qing soldiers in a five-day battle during the lunar New Year of 1789.

Dong Da Festival includes many cultural activities reviving the triumphant atmosphere of the ancient battle including Tay Son traditional martial arts performances, boat races, and musical performances.

Thousands of visitors also attended Phat Tich Pagoda in Bac Ninh Province for the annual New Year festival celebrating peace and luck. The festival included love duet performance quan ho and a ritual prayer in front of the giant Buddha statue of Phat Tich Mountain on February 4.

The Keo Pagoda Festival in Thai Binh Province's Vu Thu District also opened on February 3. The annual event is held on the fourth day of the first lunar month until the 13th to 15th of the ninth lunar month.

The Vietnam Museum of Ethnology in Hanoi also held a festival celebrating Year of the Horse on February 3 and features a series of cultural activities.