The performance aims to celebrate the 10-year career of designer Adrian Anh Tuan.
Charming and elegant designs bringing retro 1960s style feature an abundance of bright-yellow, such as Chinese wisteria, mimosa
The collection using soft, breathable and lightweight fabric is perfect for the summer.
Miss Universe Vietnam 2015, Pham Huong who is designer Anh Tuan's fashion muse will participate in the show.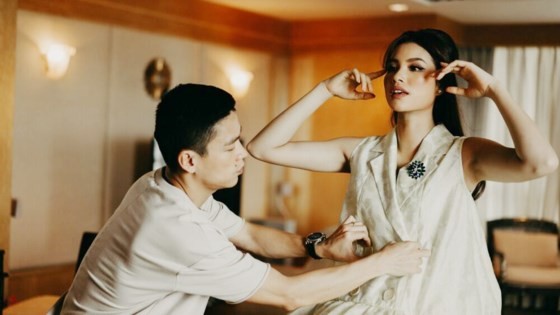 Designer Adrian Anh Tuan and Miss Universe Vietnam 2015, Pham Huong
Tags: