Hai Dong, a leading fashion photographer in the country, organized an exhibition celebrating the 15th anniversary of his career, at Zen Plaza in Ho Chi Minh City.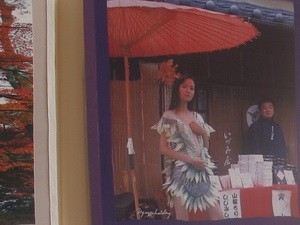 A photo by Hai Dong
The exhibition titled "Hai Dong and Japan" presented 100 photographs of Japan and of models taken during the last 10 years.
All photographs are printed on various materials such as cotton, silk, khaki, jean and leather with Kornit 931DS DTG printer, a new printing technology.
The exhibition is on until July 10.
All proceeds from sale of photographs will be sent to the Consulate-General of Japan in Ho Chi Minh City to support the victims of the March earthquake and tsunami in Japan.