There are many musicians cum painters in the country. There seems to be only there of them who considered painting as their second career, including Van Cao, Nguyen Dinh Phuc and Nguyen Duc Toan. They truly were painters, said art critic and curator Quang Viet.

Nguyen Duc Toan is well-known for popular songs, such as Que em (My country), Biet on chi Vo Thi sau (Grateful to Heroine Vo Thi Sau) and Chieu tren ben cang (Evening in the harbor) since the 1980s. He then was interested in drawing and painting in various materials, such as wood, silk, oil, lacquer and others. Most of artworks present his great love for the country.
The event honoring outstanding contribution of the artist to the Vietnamese fine arts will run until July 28.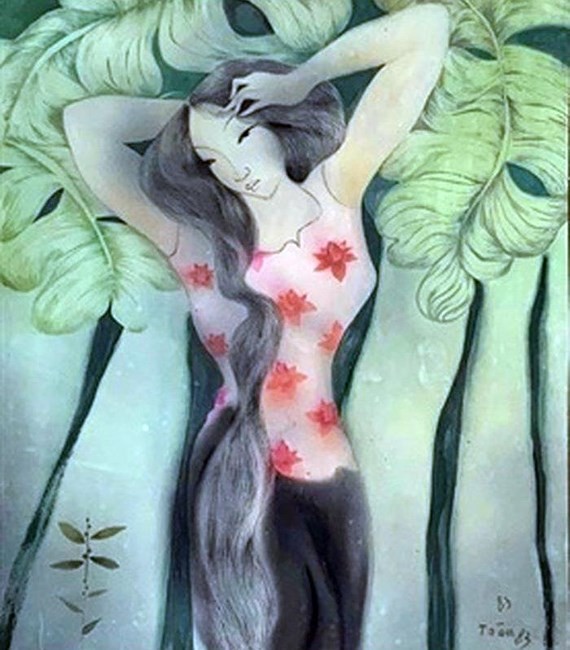 'Hair combing' by Nguyen Duc Toan