The Copenhagen Royal Chapel Choir will perform at the Opera House in Hanoi on May 11.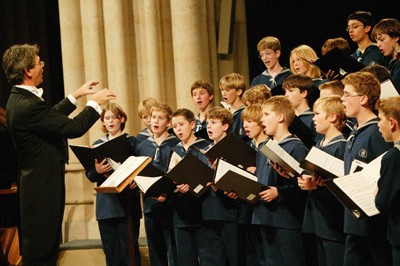 The Copenhagen Royal Children's Choir
Opening the performance, 45 members of the Copenhagen Royal Chapel Choir will sing the Vietnamese song "Trong Com" (cylindrical drum) and a Danish song, "Twilight," which praises serenity in the countryside by Niels La Cour.
The major part of the performance will be Scandinavian folk songs, including songs about the seasons, by Carl Nielsen and Niels W. Gade.
Vietnamese audiences will also enjoy works by Austrian composer Joseph Haydn and "Zadok the Priest" by Handel.
The Choir was founded in 1924 and has become one of the best representatives of the choir tradition in Europe.
 
The choir has performed around the world, including the Sydney Opera House, the Beijing Concert Hall, Notre Dame in Paris and in Rio de Janeiro.
 
The choir received a Grammy in 2000 at the Danish Music Awards Ceremony.
 
Free tickets for the concert are available at the Danish Embassy in Hanoi and the Hanoi Opera House. The performance opens at 8pm.