The Nguyen Tat Thanh Square was lit up with thousands of corloful lanterns of both traditional and modern designs in various shapes and sizes.

Each wards and communes in brings to the festival 80-100 lanterns with the maximum measurement of 40-60 cm, and 1-2 big lanterns with the maximum diameter of 3-4m.
After the opeing ceremony, there was a lantern parade running down main streets in the city, attracting thousands of students and visitors.
Tet Trung Thu (Mid-Autumn Festival) which falls on the 15th day of the 8th lunar month is also known as Children's Festival. In this day, children light colorful lanterns and participate in a procession around the residential neighbourhood, holding lanterns in their hands. They also enjoy delicious moon cake, a special dish for Mid-Autumn festival of Vietnamese people.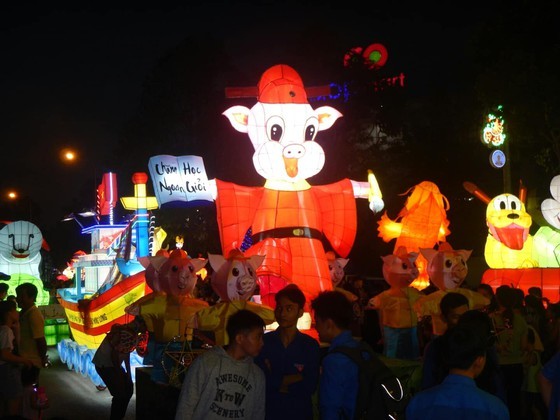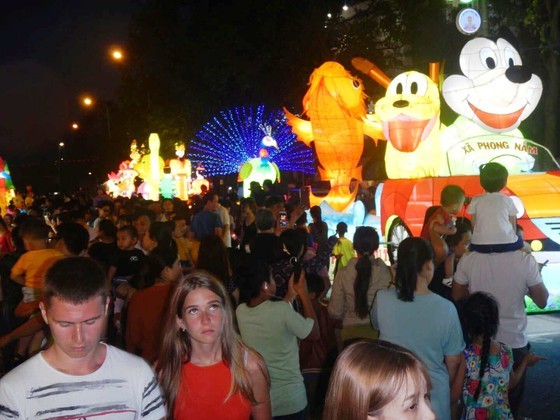 The event attracts a large number of local and foreign visitors.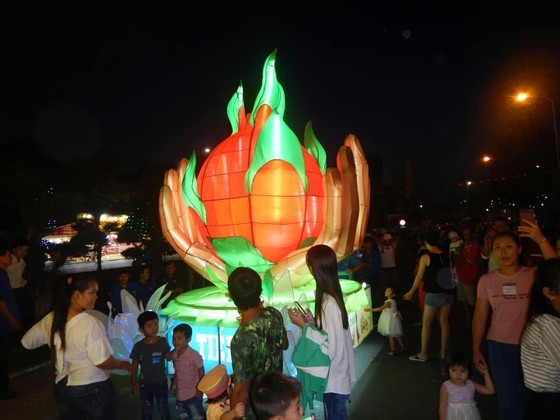 Dragon fruit-shaped lantern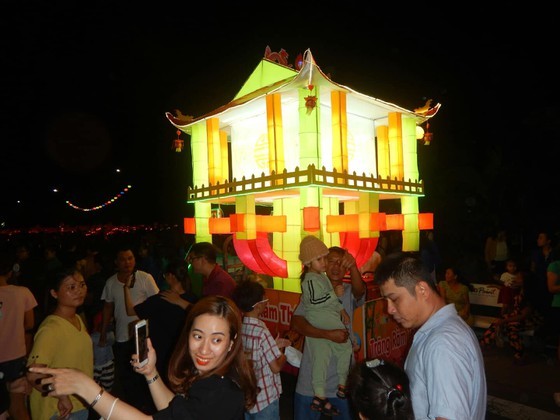 One Pillar Pagoda-shaped lantern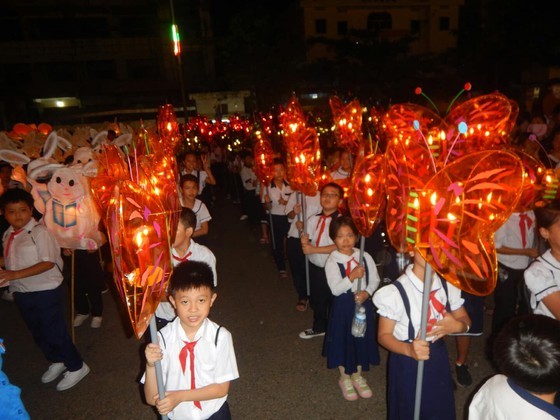 Phan Thiet city is lit up with thousands of corloful lanterns.