Music lovers will have a chance to enjoy concerts in celebration of Europe Day in Hanoi and Ho Chi Minh City this month.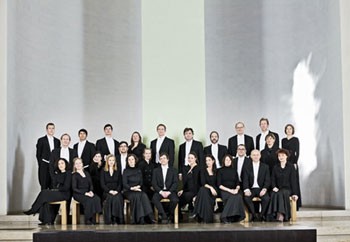 The Munich Chamber Choir
The Munich Chamber Choir, under the direction of Philipp Amelung, which is recognized as one of the best choirs in Germany, will give performances at Hanoi Opera House on May 9-10 and Ho Chi Minh City Conservatory of Music on May 11.
The choir and orchestra of Vietnam National Opera and Ballet and with singers of the Vietnam National Academy of Music will join in the show presenting the Mass in C-major by Ludwig van Beethoven.
Meanwhile a Capella program of German hymns and carols from the 16th century until today will be performed in Ho Chi Minh City.
Besides the major choral-symphonic works by Bach, Handel, Mozart, Beethoven or Brahms, he Munich Chamber Choir repeatedly performs works of contemporary composers or old masters. With this special repertoire the Munich Chamber Choir is regarded as a unique ambassador for German choral music in international concert halls.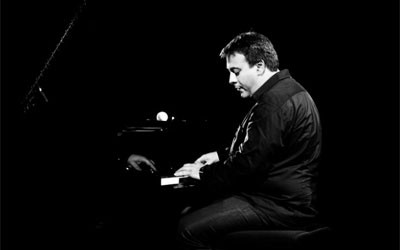 Pianist Eric Legnini
On the other hand, Eric Legnini--one of the most talented pianists from Belgium will give jazz concerts at Hanoi Opera House on May 11 and Ho Chi Minh City Conservatory of Music on May 9. The show also marks the 20th anniversary of the signing of the Cultural Agreement between the Government of the R.S of Vietnam and the Governments of Wallonia-Brussels.
Born in 1970, he began studying piano at the age of six. He met and worked with a generation of the most famous jazz artists such as Stefano Di Battista, Belmondo brothers, Paco Jerry, and Milton Nascimento.
His debut album titled 'Essentials' was produced in 1990 and then 10 music CDs were made. All CDs are appreciated by critics and music lovers.

In 2005 Eric won the Belgian DJANGO D'OR (confirmed musician). In 2006, he received the award 'Octaves de la Musique' in the jazz category and in 2011 he got the 'Victoire du jazz' in Belgium.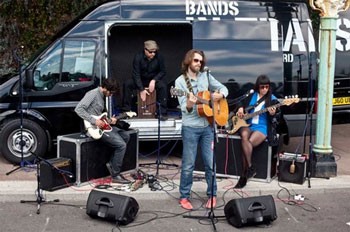 British indie rock band Guillemots
British indie rock band Guillemots will perform at Ho Chi Minh City Conservatory of Music and Hanoi Youth Theater.

Based in the UK but with members originating from all over the globe, Guillemots first galloped into the music world in 2005 with joyful, colour-drenched singles.
Their debut album 'Through the Windowpane' in 2006, was nominated for Mercury Music Prize nomination and vocal praise from many music luminaries including Sir Paul McCartney, and a Brit Nomination followed the next year for Best Live Act.