A symphony concert featuring suites for Strings and Piano will be held at the Hanoi Opera House on May 27.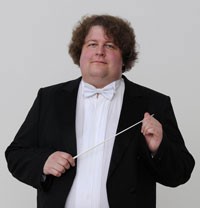 Finnish conductor Kuusela Jukka Pekka
Pianist Do Hoang Linh Chi and the Hanoi Philharmonic Orchestra will present classical works to music lovers under the baton of Finnish conductor Kuusela Jukka Pekka.
Meanwhile, Ho Chi Minh City Conservatory of Music will introduce to listeners special concerts presenting Franz Joseph Haydn's Great Organ Mass, Randall Thompson's Frostiana, 7 poems by Robert Frost, and John Rutter's spectacular Gloria.
There is also the final part of Alessandro Scarlatti's Dixit Dominus, which has never been published.
All proceeds of the shows to take place on May 24-25 will go towards charity.