"Listen differently" is the slogan of a new concert series of the Goethe-Institute Hanoi that will present astonishing and extraordinary listening experiences. The "Concert in the dark" with violinist Mirijam Contzen will constitute the prelude at Goethe-Institut Hanoi on September 24.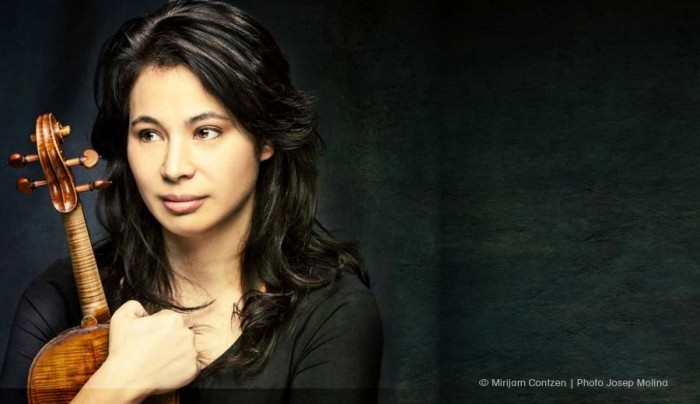 Violinist Mirijam Contzen
She will play three violin solos which represent particularly virtuosic and rarely performed pieces of classical music: Sonatas of Eugen Ysayes and Paul Hindemith as well as a Partita by Johann Sebastian Bach. They will be performed in an entirely dark room to provide a unique experience of music for the audience to discover the listening without being distracted by visual impressions. Focusing on the acoustic sensation, the subtleties of the music will be perceived all the more intense.

Mirijam Contzen is one of the most interesting contemporary violinists. She achieved global fame at the age of 16 when she won the International Tibor Varga Violin Competition. As a chamber musician she was playing with i.a. BBC Philharmonic Orchestra, Sydney Symphony Orchestra, Prague Symphony Orchestra as well as the Munich Chamber Orchestra. As a soloist she already performed in the Carnegie Hall New York, Théâtre of Champs-Elysées Paris, Old Opera Frankfurt, the Suntory Hall Tokyo and the Rheingau Music Festival. Her multifaceted way of playing the violin always ensures a special listening experience.