A concert marking the 50-year career of composer Pho Duc Phuong will be held at the National Convention Center in Hanoi on December 29.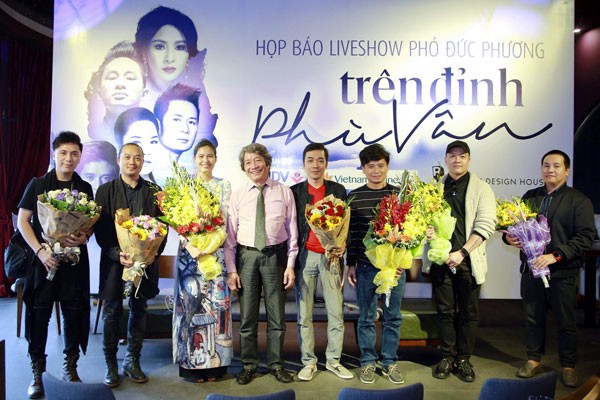 Musician Pho Duc Phuong (C) and artists join the press conference of the concert. (Photo: Sggp)
The music show titled Tren Dinh Phu Van (On the Peak of Phu Van Mountain), named after the musician's favorite song will feature around 100 artists, including dancers, instrumentalists, singers Thanh Thanh Hien, Thanh Lam, Tan Minh, Tung Duong, Bang Kieu, Thu Phuong, the 5 Dong Ke band and others.
The event is also participated by one of the leading saxophonists in the country, Tran Manh Tuan.
Pho Duc Phuong is one of the leading veteran musicians in the country. His works is well-known for its contemporary style folk songs of the northern region.