The Nguyen Du cultural and tourist area will be built in the central province of Ha Tinh, according to the Director of the Department of Culture, Sports and Tourism in the province.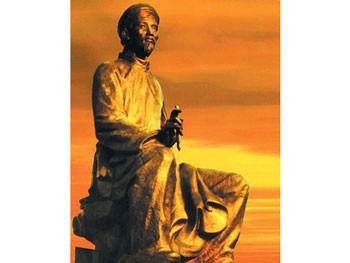 (File) An image of Nguyen Du
The cultural and tourist area will cover an area of 38 hectares in Tien Dien Commune of Nghi Xuan District, and will be built at a total cost of VND800 billion (US$36 million).
The site will include a commemorative area; a Nguyen Du square; an area to display the masterpiece Truyen Kieu (tale of Kieu), by  Vietnam's great poet Nguyen Du; a display of the culture of the Tien Dien Commune, a  literary and statue garden, and the tomb of poet Nguyen Du.