Ao Dai Festival 2014 will be held at Dam Sen Cultural Park in Ho Chi Minh City on March 8-9, according to the municipal Department of Culture, Sport and Tourism on February 26.
The first event of its kind aims to honor the culture of traditional Vietnamese dresses during different periods of time and promote Ao Dai to local and foreign visitors.
The festival will include a series of activities including an exhibition titled "Vietnamese ao dai through war fire", a seminar on the evolution of the Ao Dai, a drawing contest for children, a beauty pageant and fashion show.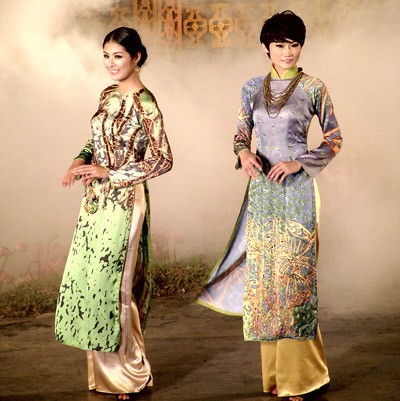 Ao dai perfromance in Hue Festival 2012(Photo: Sggp)