Renowned Belgian film director Thierry Michel will teach Vietnamese directors and cinematography students how to make documentary films at a five-day training course, starting on September 6.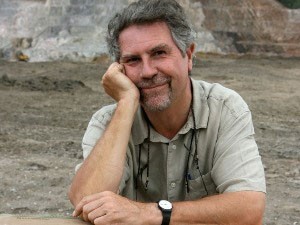 Director Thierry Michel
The course is co-sponsored by the Wallonie-Bruxelles delegation to Vietnam and Vietnam 's National Documentary and Scientific Film Studio, as part of an ongoing programme of cooperation.
The course will help the trainees analyse Vietnamese and foreign documentary films for reference, as well as films that have been completed, including documentary films projects of Vietnam .
Also as part of the course, the trainees will have the opportunity to discuss trends and renewal of documentary film making in Asia and other parts of the world as well as the techniques required by Asian and global TV channels. They will analyse the weak and strong points of Vietnamese documentaries so they can integrate the country's film industry into world cinema.
The participants will also be taught how to create and form the necessary scenarios to meet the requirements of European film producers and TV channels.
Thierry Michel, who is also journalist and a lecturer at the Institute des Arts de Diffusion (IAD) in Belgium, has produced two feature films along with numerous well known documentaries including Mobutu the King of Zai-ia, the Congo River, Children of Rio, Iran: Veiled Appearances, the Metamorphosis of a Train Station and Donka.