The event aims to mark of the 60th anniversary of the Tra Bong and the Western Quang Ngai Revolutionary (August 28, 1959-2019).

The exhibition showcases more than 200 photos of 30 authors at home and abroad, presenting traditional habits and customs, local festivals of the people in Tra Bong and ethnic minority groups in mouutainous areas in the province.
Highlight pictures include works of visits of former National Assembly (NA) Chairman Nguyen Van An to the H're people in Ba Trang in 2006; former Vice President of Vietnam Truong My Hoa to Tra Lanh commune in 2006; Vice State President Nguyen Thi Doan to the Cor people in Tay Tra district in 2007; chairman of the National Assembly Nguyen Phu Trong, who is now the State President and Party General Secretary, to the Cor people in Tra Nham in 2008; the 70th anniversary of the Ba To uprising with the participation of Deputy Prime Minister Nguyen Xuan Phuc, who is now the Prime Minister, and among.
The exhibition also displays 4,000 books on the late President Ho Chi Minh, the Vietnamese Party, Tra Bong and West Quang Ngai Uprising, along with thousands of book titles in various genres such as literature, science, technology, health, education and more.
The event will run unitl August 30.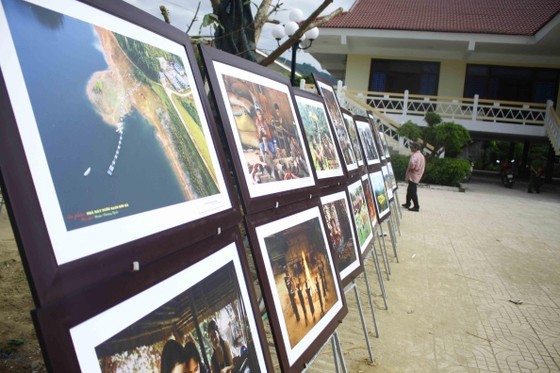 Photos are displayed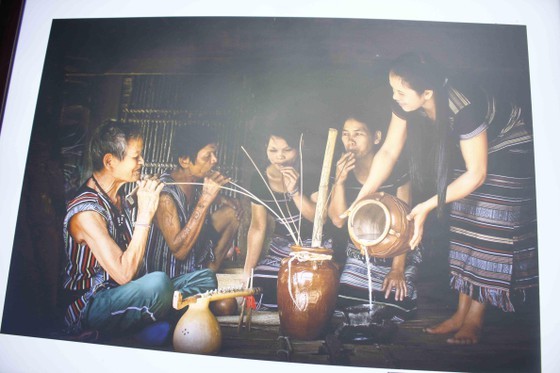 A photo by Ngo Thanh Binh