The Paris-based Vietnamese photographer Nguyen Thi Tuong Van who initiated and developed the idea. The Tra Art project brings together five artists from five different fields to offer audience an unprecedented experience, including animator Nguyen Quynh Phuong, 3D artist Marcus Bowler, the late painter Gorridge, sculptor Tran Thu Hang and musician Ngo Hong Quang.

Tra Art is an experience that will gently awaken people's senses and bring the world of Shan tea through different art forms. The audience will also have the chance to witness the unique performance by dance artist Mai Anh with background music written by musician Ngo Hong Quang while enjoying premium Shan tea at the show.
Shan Tuyet Tea trees wild tea trees of hundreds years olds can be found in forests and mountains in the nothern province of Ha Giang.
In 2015, the Vietnam Association for Conservation of Nature and Environment (VACNE) recognized a population of 220 Shan Tuyet Tea trees at Cao Bo commune, Vi Xuyen disitrict, Ha Giang as heritage trees of Vietnam.
The event will run until July 7.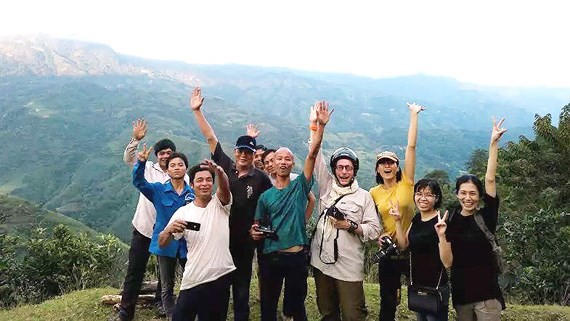 Artists join the Tra Art project.