The biggest ever exhibition of antique Vietnamese porcelain and pottery themed 'Dragon and Lotus,' is currently being held at the Birmingham Museum of Art in Alabama in the US.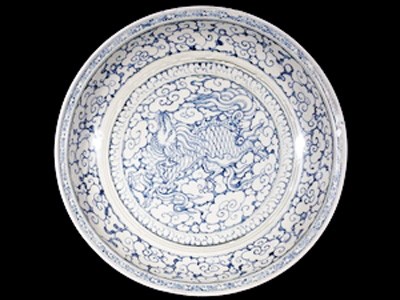 One of the antique exhibits at the show
The exhibition is displaying more than 200 valuable and rare exhibits, which includes antiques dating back to the 15th and 16th century in popular hues of blue and white.
According to Donald Wood, chief curator of the museum's Asian art collection, Vietnamese people produced the finest ceramics and pottery in Southeast Asia, bearing their own unique hallmark.
The Birmingham Museum of Art started collecting antique Vietnamese porcelain and pottery since 1970. The museum has the largest collection of Vietnamese ceramics and pottery in the US.
The exhibition opened on January 22 and will run until April 8, 2012.