A fashion show titled "Fashion Boulevard" will take place at the Intercontinental Asiana Saigon hotel in Ho Chi Minh City on July 19.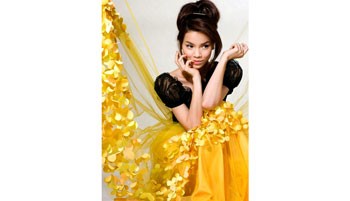 Singer Ho Ngoc Ha
The show will present the two latest collections by designers Do Manh Cuong and Hoang Xuan Son.
The "Change" collection by Hoang Xuan Son includes 70's retro clothing, and Cuong's "Ready to wear" includes clothes that are wearable for daily wear.
More than 30 leading models such as Thanh Hang, Hoang Yen, Ngoc Quyen and Caroline will participate.
Singer Ho Ngoc Ha, a former top model, will sing some of her popular songs at the show.
Singer Nathan Lee will also sing French songs at the performance.
Director Viet Tu will make a presentation of the most famous monuments in Paris including Champs-Élysées Boulevard and Arc de Triomphe.
The fashion show is an annual event of the TV Fashion Magazine.