A lavish ceremony at the Ha Noi Opera House will start Russian Culture Week in Ha Noi, Ho Chi Minh City and Ba Ria-Vung Tau Province from April 17 to 22.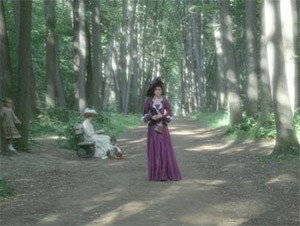 "The horseman named death", one of the Russian films will be screened.
Among the many activities will be music and other stage shows like the Pyatnitski Choir, one of Russia's leading folk music and dance troupes, along with artistic exchanges between Russians and Vietnamese.
There will also be exhibitions of photographs and paintings depicting Russia's cities and countryside, culture, people and history, including pictures of Saint Petersburg at the Van Ho Exhibition Center.
Film buffs should be interested in the Russian features and cartoons that will be screened at the Ha Noi National Cinema Center and Ho Chi Minh City's  Youth Culture House.
For the musically inclined, Russian conductor Murad Annamamedov will lecture on music at the conservatories in Ha Noi and Ho Chi Minh City.
The organizers of Russian Culture Week are the Ministry of Information and Culture, the Vietnamese embassy in Moscow and the Russian embassy in Ha Noi.