The top prizes were given to Hanoi Cheo Theater, Military Cheo Theater, Thai Binh province's Cheo Theater, Hai Duong Cheo Theater, Bac Giang province's Theater.

The organizer also offered 6 silver medals to other plays; 41 gold medals and 61 silver medals to best artists; and best prizes to plays in each of the various prize categories of history, tradition, fight against bureaucracy, environmental protection and legendary.
Speaking at the closing ceremony, Associate Professor Dr. Tran Tri Trac, Chairperson of the Board of the Arts Council of the contest expressed the feeling of happiness and joy with the festival that received a large number of audiences. He hoped that Cheo is returning to its golden time of 90s with a long line of fans queuing up for tickets.
The 2019 national Cheo (traditional northern-style opera) Contest was held in the northern province of Bac Giang on September 14-28.
The event presented to viewers 26 plays which will be performed by 16 traditional theater troupes nationwide.
Cheo traditional opera originated from the Red River Delta area in the North of Vietnam. Cheo is a narrative genre of folk theatre, recounting historical, legendary and folk humorous stories through a combination of music, singing and dance.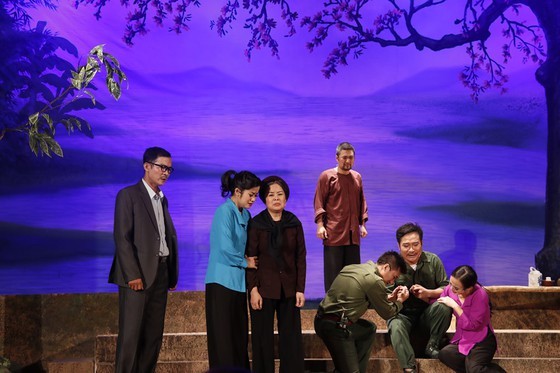 A performance by the Military Cheo Theater