The event inludes a lot of activities, such as a display of cultural space of Cao Lanh and Hoi An cities, the 199th death anniversary of founder Do Cong Tuong, don ca tai tu (southern amateur singing) performances, photo exhibition of Dong Thap province, seminar on Dong Thap tourism, food fair, and other sport and cultural activities.

The event is an opportunity to promote investment and images of the land and people of Dong Thap to visitors, as well as enhancing the development of the provincial tourism industry and traditional carfts.
The provincial tourism industry has sharply developed thanked its supporting policies in recent three years, making Dong Thap to become one of the provinces receiving the large number of visitors and an attractive destination in the region, said Vice chairman of the provincial People's Committee, Doan Tan Buu.
Cao Lanh city's authorities will also call for local residents to preserve tombs and temples of the Do Cong Tuong couple who made outstanding contribution to the founding of the land, added Deputy chairman of the People's Committee of Cao Lanh city , Vo Phan Thanh Minh.

According to legend, the Do Cong Tuong couple are considered the founders of Cao Lanh market and saved local people in the area from cholera in the beginning of 19th century.
Dong Thap province has many must-visit attractions, such as the revered Nguyen Sinh Sac grave site, Xeo Quyt relic, Gao Giong ecological tourist area, Tram Chim National Park, Go Thap Archaeological Area, Sa Dec flower village, Huynh Thuy Le's ancient house.
Tram Chim National Park was recognized as World Ramsar Site in 2012. It is spread over an area of 7,313 hectares and has abundant flora and fauna species with over 130 species of vascular plants and is home to over 100 species of vertebrate animals, 40 species of fish, and nearly 200 types of water-birds. An eco-friendly tour has been launched at Tram Chim National Park in Tam Nong District. Visitors will enjoy a 12km-long route on electric car and a solar-powered boat in 35 minutes.
Meanwhile Huynh Thuy Le's ancient house which was built in 1895 is home of the main character in French writer Marguerite Duras's novel "The Lover" in Sa Dec town. It has been listed as one of Vietnam's most impressive destinations by the Vietnam Federation of UNESCO Associations.
The 2019 Dong Thap Tourism and Culture Week will run until July 14.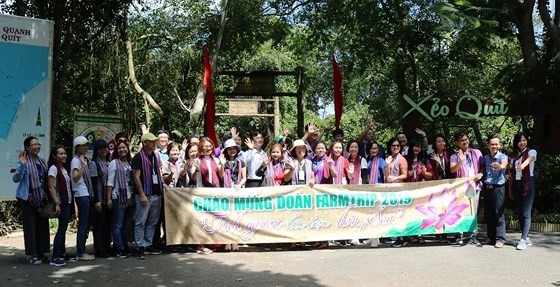 Tourists visit Xe Quyt revolutionary base in Dong Thap province.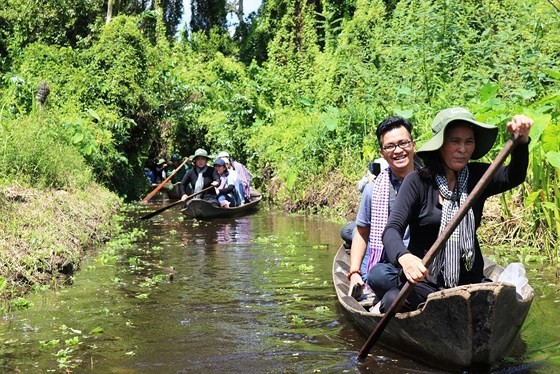 Tourists visit Xe Quyt revolutionary base.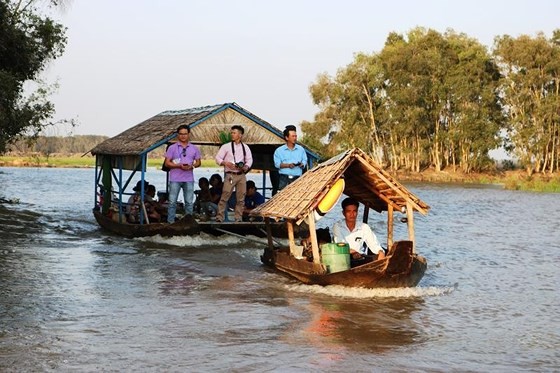 Tourists visit Tram Chim National Park.