Last night, the 2016 Hue Festival officialy opened with many special programs, marking a series of the six day art cultural, community activities.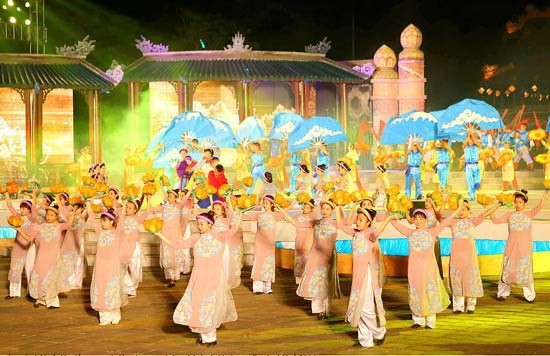 the 2016 Hue festival kicked off -SGGP photo
Deputy Prime Minister Pham Binh Minh attended the opening ceremony.
Over 500 Vietnamese and international artists performed in the opening ceremony, featuring the traditional art value in Hue and neigboring provinces across the country and other countries worldwide.
Speaking at the opening ceremony, Deputy Prime Minister Binh Minh said the Hue festival was a major important cultural event in developing socioeconomic not only in the province but also throughout the country. He hoped that the festival will send successfully message, image and value of Vietnam to international countries, contributing bringing countries together for the purpose of a common peace, stability and prosperity.