Zing Music Awards 2015 honoring composers, singers and music bands who have made outstanding contribution to Vietnamese music in the year took place at the Military Zone 7 Stadium in Ho Chi Minh City on January 11.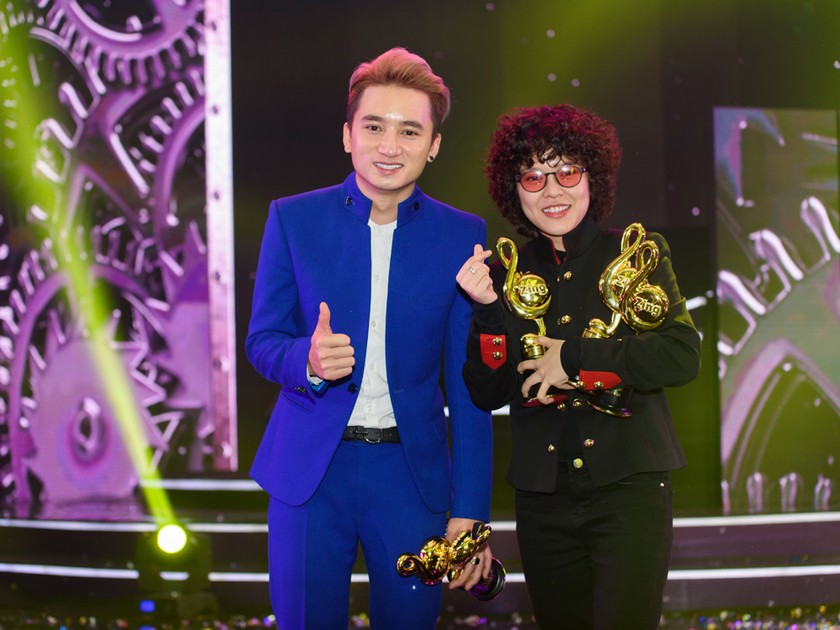 Singer Phan Manh Quynh and Tien Tien (Photo: Zing)
Composer, vocal Tien Tien and singer Dong Nhi won the "Song of the year" and "Music video of the year" titles for their songs, My everything and Stop loving you, respectively.
Winners of the "Most Favorite Singer" award include Son TungM-Tp, Dong Nhi, Ho Ngoc Ha and Noo Phuoc Thinh.

Tien Tien also got the "New artist of the Year" title. The "Artist of the year" belonged to pop star My Tam.

The "Most favorite Rap/Hip Hop song", "Most favorite Dance/Electronic song", "Most favorite Soul/R&B song", "Most favorite Pop/Rock song", "Most favorite Duo/Group song" prizes went to Den and Linh Cao, Toc Tien, Phan Manh Quynh, Trung Quan Idol and Isaac-Only C.

The annual Zing Music Awards are decided online by Vietnamese audiences who participate in  voting as well as downloads of albums, songs and video clips on the site http://awards.zing.vn.